Water Woes
Students conduct original research into local water quality, and share their findings with the City Council | Designing Teachers: Sheree Chin, Vanessa Gutierrez, and Catherine Westmoreland
In the Water Woes Project, Davis Middle School students investigated local drinking water quality, after learning that local residents complained of brown, smelly water coming from their taps.  These teachers and students investigated this as a project in their 7th grade Science, English, and History classes.
Academic Skills and Content: Proper scientific data collection and research techniques, nonfiction writing skills, local history and government content, graphic design, academic reflection, and critique.
Final Products: Students created books on the history of water in Compton, California, websites to share the water quality data, created a board game as an interactive art piece, and wrote letters to the local city council to express their voice and share their findings about local water quality.
Suggested Duration: 4 to 8 weeks.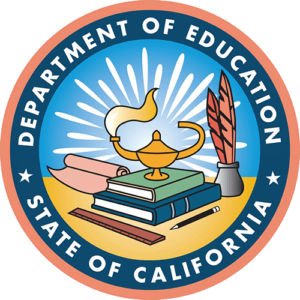 Created with the support of the California Department of Education California Career Pathways Trust
Call to Action
X
Call to Action
To launch the Water Woes project, Dr. Adrian Hightower from the Los Angeles Metropolitan Water District visited our classes and talked with students about where local drinking water comes from. That prompted further discussion for students. Class discussions were a great starting point to launch student voices and critical thinking that inspired their scientific research and provided content that would eventually go into the letters they wrote to our local city government.  
We wanted the students to create four main products to recognize that they have a voice and that that voice matters. The products were a letter to the city council, a website to communicate their water quality findings, a book outlining water history in Compton, and complete a Makerspace challenge to share their learning artistically.  
As the project progressed, the students discussed what their findings from the water research made them feel. Even though their drinking water turned out to be safe, the students still felt reservations about it and other community issues. Their concerns seemed to be more about the community itself and the lack of regard they felt the city government had for the community of Compton. It was still important for the students to understand that they can make a difference and they are of importance to the real world.
The students are capable of saying a lot more than what we give them credit for and providing the tools in a safe place to voice those opinions can go a very long way.  
Data Collection & Research Practices
X
Data Collection & Research Practices
Students and teachers needed to follow proper scientific protocols for all phases of their research into local water quality. This included safe handling of all equipment—especially anything that would touch the water samples, from the individual water containers to all lab equipment, and the students themselves. Additionally, protocols and timings needed to be followed exactly. Occasionally, students' lab results would be surprising—high levels of a particular contaminant or other unexpected findings—and we retested the water samples to ensure that improper testing procedures were not the cause. When this was the case, this provided powerful learning opportunities for students.
Additionally, we ensured that data was managed and shared carefully so that students could learn from each other, and that the information was useful in other classes and for other products.
Finally, we ensured that we rigorously critiqued our lab processes and our thinking to be sure that our questions, hypotheses, methods, results, and conclusions were valid and held to high scientific standards.
Critique & Reflection
X
Critique & Reflection
For the Water Woes project students in English and Science classes, the students were given an opportunity to critique and reflect on their projects.
As students created their websites in their science classes, they were given a reflection guide and discussed peer review norms. The students were assigned a critical friend, who they sat with for the website critique process. Students silently reviewed each other's websites and completed the reflection guide. Then, students discussed their feedback with their critical friends.
We came back together as a class and discussed "warm" and "cool" feedback and how we could improve the project.  
The English teacher used a revision guide for their letter writing similar to the one given in Science Class. While observing the students, we realized that most were pretty hard on each other. We worked together to identify the best aspects of a peer's work and build on strengths.
More
Interdisciplinary PBL Essentials
:
---