The Face of America
Alvarado Intermediate School, Rowland Heights, California | Designing Teacher: Shelby Sember
In "The Face of America" students examined the movement of people into the United States through a political, cultural, and personal lens. They analyzed the current discourse about immigration in the US, grappled with immigration myths, looked at motivations for movement across borders, traced border policy throughout history, and collected stories of immigration in our own community.
Essential Question: How has immigration shaped America?
Final Product: Students created a website to publish their stories, provide community resources, and created an art piece that can be used to access each individual interview.
Key Academic Skills & Content: Students used literacy skills such as reading informational, narrative and poetic texts, conducting research, writing articles, and collaborating on art piece.
Suggested duration: 6 to 8 weeks.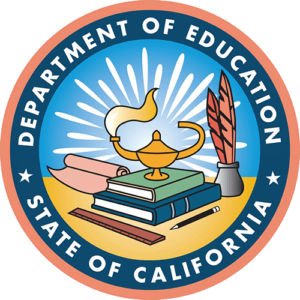 Created with the support of the California Department of Education California Career Pathways Trust
Final Products: What The Students Made
X
Final Products: What The Students Made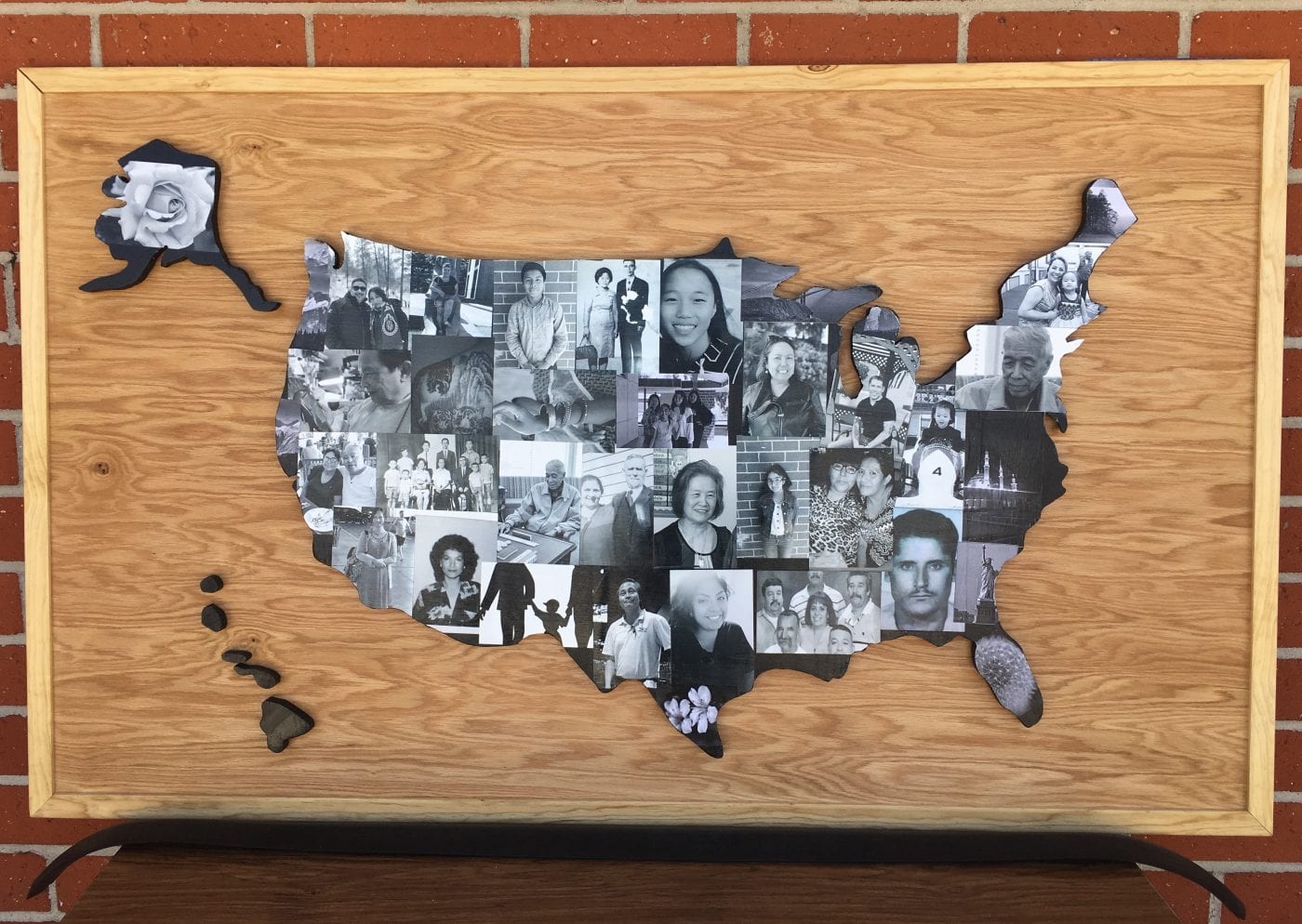 The final products of the Face of America project were a map of the United States made of portraits of the immigrants who students interviewed for this project, and a website that collects the stories students wrote based on their interviews, as well as information about common misconceptions about immigration.
You can see the website here:
Core Practice 1: Launch
X
Core Practice 1: Launch
"AIvarado Intermediate School by the Numbers"
This launch helped students begin to think about and analyze the demographics of our school and community. Students completed a class and school-wide survey collecting data about the places of origin of our students and/or their ancestors. Students analyzed the results using a Notice/Wonder protocol and developed questions about the demographics and experiences of people in our community.
Teacher Reflection: There were several moments that stood out to me during this launch. First, the initial classroom survey ignited powerful, and at times uncomfortable, conversations about the demographic differences between my two groups of students (in different periods). One class was mostly Latinx, while the other was mostly Asian. Students were able to discuss how and why students are tracked into different "leveled" classes throughout the education system, and reflect on the impact that has on their expectations of themselves and others. Second, my students were quickly motivated to investigate the demographics of our entire campus. During the student-led school wide survey, one student who had recently arrived in the United States from Guatemala was shocked to see there were two other Guatemalan students at our school. She eagerly asked for help finding these students and excitedly fell into conversation with them. My students were touched that they played a role in helping students make connections with one another at school. Overall, it was incredible to see the student buzz around the charts while they engaged with each other in unexpected ways. The charts lived on our classroom walls throughout the project as a reminder of both our diversity and our connections.
Core Practice 2: Conducting an Interview
X
Core Practice 2: Conducting an Interview
Conducting an effective interview was crucial to the success of this project. The essential question and final products were dependent on the students' ability to convey powerful stories of immigration from people in the community. Student went through 3 phases of preparation before conducting their official project interviews. First, students learned about the essentials of conducting an effective interview through activities from Storycorps and a visit with documentary filmmakers. Second, students practiced interviewing several peers. Finally, students thoroughly prepared questions and practiced the process for the official interview. By the time students conducted the official interview, they had practiced and rehearsed the interview process a minimum of 5 times.
Core Practice 3: Using a mentor text to identify interview "essentials"
X
Core Practice 3: Using a mentor text to identify interview "essentials"
The goal of this practice is for students to use a mentor text to identify elements of the writing that make it effective. Students then apply these elements to their own writing.
First, students close-read a mentor text that serves as an exemplar model of the type of writing they will be creating (narrative, magazine article, report, etc.). As students read, they highlight and annotate phrases or sections of the text which make it effective, engaging or interesting, and explain why in the margins.
From these annotations, students work in pairs or tables to create an "essentials" checklist for this form of writing. As a class, we consolidate and organize the checklist which students will use to guide their writing and critiques. Finally, when students engage in a writing critique, they focus on 1 or 2 elements from the checklist to provide feedback.
The mentor text for this project was "Difficult Decisions" from Teaching Tolerance. You can find it here.
---