The DEC-omposition Project
Carlsbad High School, Carlsbad, California | Designing Teacher: Jessica Allen
In the DEC-omposition project our students learned music literacy through composition. We used technology we already had onsite to create original music regardless of the students' music ability.
Essential Questions:
Is music designed to sell or inspire?
How does composing music make you more musically literate?

Final Products:
Ringtone for self
Ringtone for a client
Arrangement of a lullaby
Original composition
Academic Skills and Content: composition, sight-reading, transcribing, rhythm identification, interval identification, sound engineering
Suggested Duration: 6 – 7 weeks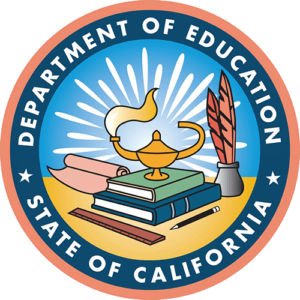 Created with the support of the California Department of Education California Career Pathways Trust
Final Products: What The Students Made
X
Final Products: What The Students Made
On this page, you can see and hear the work of four students from this project. You can hear each student's style and personality come through four products:
The ringtone for the client
The arrangement of a lullaby
The 1st draft of a composition
The final draft of an original composition
Core Practice 1: Critique Sheets
X
Core Practice 1: Critique Sheets
I used these critique sheets to have students reflect and adjust every product. The rubric portion is filled in based on class discussion, which changed from class to class. I decided to keep them simple and bullet point style so the students can keep their responses concise. It is also to allow students to prioritize conversation and discussion, rather than writing fluffy paragraphs.
Core Practice 2: Reflecting
X
Core Practice 2: Reflecting
I had my students reflect on the experience of the project, but this core practice was more for my own reflection. I wanted to hear from them about the good experiences as well as the parts that may have been confusing and frustrating. Although it is difficult to ask for criticism from students, I noticed that as long as I read the critiques with it with an open mind and was genuine in my request, the students would give me honest and kind feedback. They believe me when I say that I will be using their feedback to make the next project a better experience.
Core Practice 3: Student Feedback
X
Core Practice 3: Student Feedback
I picked Josh and Miranda, who have been with me for 4 years, to join me and fellow teachers in a project tuning protocol. They were excited to begin the project, but wanted to be sure that the project would get completed without preventing us from preparing for the upcoming concert.
Each day I would conference with them for 2 minutes after class. Even though I trust these two, I was always afraid that they might say my teaching was horrible. The most common thing they had to say was that I needed to be more clear in my explanation, and tell the students why we are learning this particular concept each day – something that is so obvious, but I so often forget to do.
In the end, everyone was proud of what they had accomplished and my fears never came to reality, and although it was hard, having an open mind about their learning needs made this a great experience for everyone. A bonus was having Josh tell me how proud he was of me.
---