Sustainable Ecosystems
Helen Hunt Jackson College Prep High School | Designing Teachers: Cindy Graham, Rosemary Kingsberg, Kelly Walters, Audrey Achenbach
In the Sustainable Ecosystems project, students explored various ecosystems using Google Expeditions Kits and researched the human impact on these ecosystems. The Google Expeditions Kits are not cost-prohibitive, as they use the student's own smartphone paired with an inexpensive cardboard headset, costing about $10 each.
Academic Skills and Content: students learn about Earth's ecosystems through tech integration.  Students identify and analyze Earth's seven ecosystems, using Google Applications for discovery, research, writing, and presentation. They present ecological issues, such as degradation, and problem-solve to find solutions. Students create a "call-to-action" for a specific issue affecting one of Earth's ecosystems.
Final Product: students culminate their learning by creating a self-contained ecosystem alongside a public service announcement opposing adverse human impacts on the environment.
Suggested Duration: 3 weeks.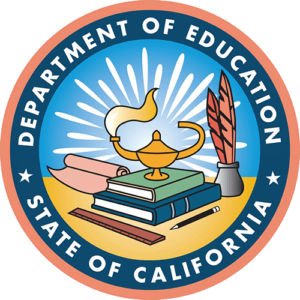 Created with the support of the California Department of Education California Career Pathways Trust
Tech Enhancement Via Augmentation
X
Tech Enhancement Via Augmentation
In the tech enhancement portion of the project, the student experience of ecosystems is augmented through the use of Google Goggles and the Google Expeditions app.  Rather than requiring students to do research in a traditional manner, Google Expeditions allows students to buy into their learning and more deeply understand the impact that humans have on the environment.  Students first view teacher-created videos about ecosystems and then explore virtual and augmented realities with Google Goggles.
Below this text, you can find a document that links to various Google Expeditions tutorial videos.
Virtual Access for Project Management
X
Virtual Access for Project Management
This project was designed at an independent study school, where it is absolutely crucial that any project implemented be readily available and achievable from a student's home.  This project specifically utilizes PowerSchool Learning to digitize and bring structure to the students, classes, and project as a whole. However, any Learning Management System (LMS), including Google Classroom, would help achieve the goal of virtual access to project descriptions and resources for students.  The accessibility that an LMS offers empowers students to continue their learning from home and/or when they are unable to physically attend class.
To the left of this text, check out the video, which shows how the project was broken down by lesson and by the week in the PowerSchool LMS, and also shows the resources embedded throughout the lessons.
Application of Research
X
Application of Research
Through this project, students are able to apply their acquired knowledge and see the effects of humans' footprint in real time by attempting to create their own "ecosystem in a jar."  Students observe what can happen without the appropriate levels of certain natural elements and with imbalanced ratios of flora to fauna. Through the concrete application of their research, students better understand the complexity and delicate balance of maintaining an ecosystem and can experience in real time how their decisions affect their "world."
Below this text you can find a document that links to various Application of Research tutorial videos.
---