Bottle Rocket Launcher
City Arts and Tech High School: San Francisco, CA | Designing Teacher: Nithya Vasudevan
In the Bottle Rocket Launcher project students are tasked with designing and building rocket launchers and bottle rockets that can fly up to 100 feet in the air.  Watch the video to the left of this text for more details about the scope and sequence of the project.
Academic Skills and Content: This project is aligned to the following Next Generation Science Standards:
HS-PS2-1. Analyze data to support the claim that Newton's second law of motion describes the mathematical relationship among the net force on a macroscopic object, its mass, and its acceleration.
HS-ETS1-2. Design a solution to a complex real-world problem by breaking it down into smaller, more manageable problems that can be solved through engineering.
Additionally, productive group work and collaboration are taught and assessed.
Final Product: In this project, students build and test a bottle rocket and rocket launcher, and justifying their design choices using their knowledge of physics.  Their content knowledge regarding the mechanics of forces at play in the rocket is assessed through a traditional quiz.
Suggested Duration: 4 weeks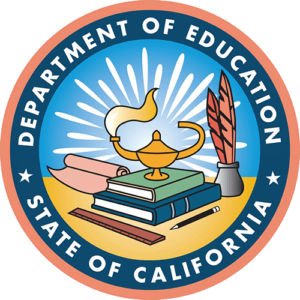 Created with the support of the California Department of Education California Career Pathways Trust
Final Products: What the Students Made
X
Final Products: What the Students Made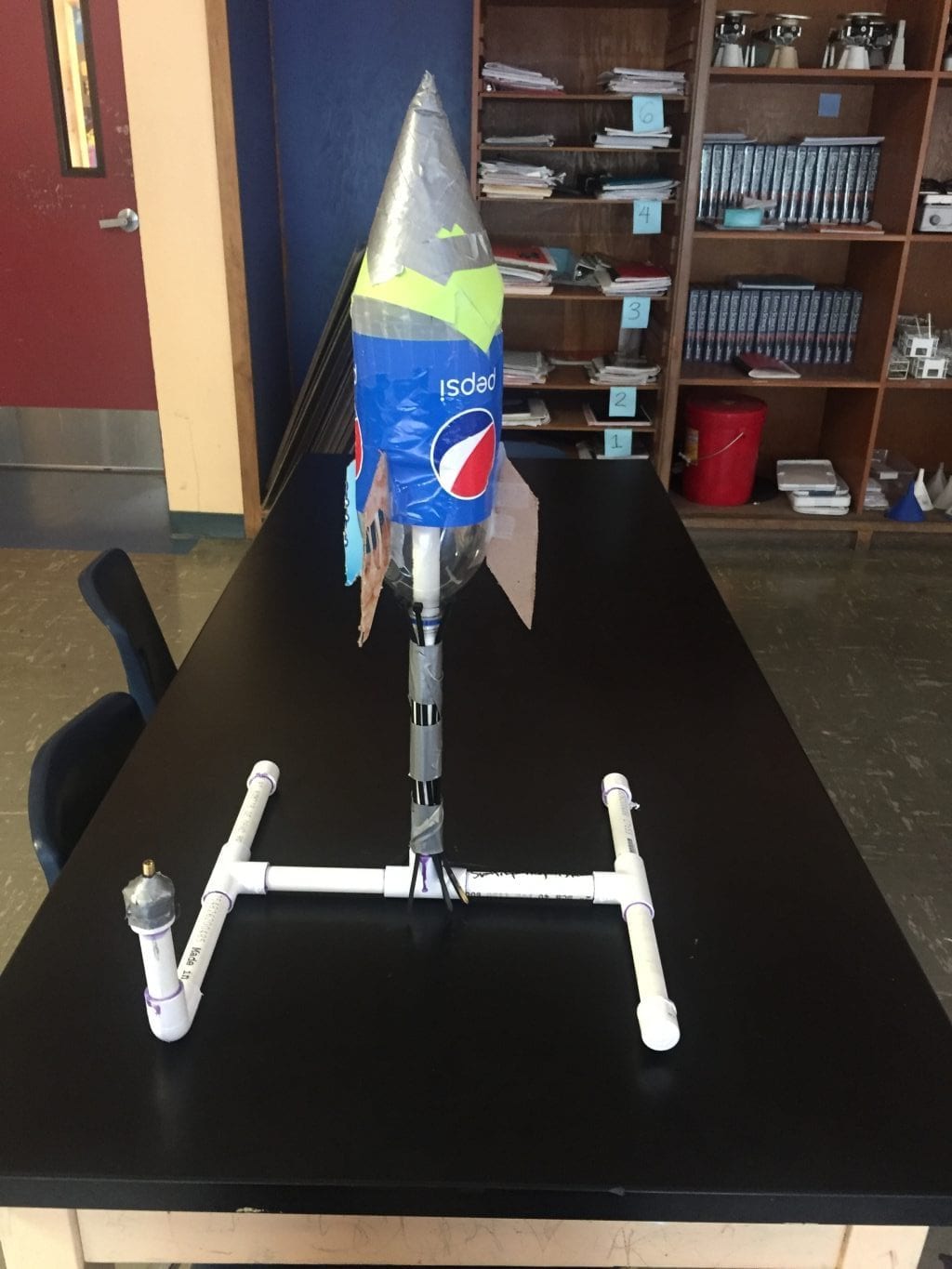 Students made bottle rockets and rocket launchers. You can see examples of a few of the final products below, and to the left.
Core Practice 1: Iterative Design
X
Core Practice 1: Iterative Design
The first core practice for this project is iterative design, as it is essential for students to recognize how their failures informed their eventual successes. Over the course of the project, students complete three test launches and examine strengths and areas of growth in their designs.  Students make modifications to their launcher and bottle designs after every test launch and justify those improvements based on scientific principles, their previous test data, and their explained reasoning. At the end of the project, students complete a written reflection that describes their learning and understanding of iterative design.
Core Practice 2: Roles and Responsibilities
X
Core Practice 2: Roles and Responsibilities
The suggested group size for this project is four students, and it is therefore crucial that each student has specific ways to contribute to the group's overall project. The Roles and Responsibilities resources found below help enable students to set mini goals for the day based on their role, and to reflect on their accomplishments.  Students consistently reflect on their collaboration during work and build days using different parameters of the Buck Institute for Education (PBL Works) Collaboration Rubric.
Core Practice 3: The Freedom of Constraints
X
Core Practice 3: The Freedom of Constraints
When drafting their initial rocket launcher designs, students brainstorm a list of aspirational materials. However, the final materials provided by the teacher are intentionally limited in their scope due to cost and access to materials, and in order to force students to problem-solve.  Because of the fixed and limited materials made available to them, students experience an authentic situation in which the materials available are seemingly insufficient to solve the problem at hand, and they therefore must collaborate and iterate to find a solution.
---