Oceanside Rising
Oceanside High School: Oceanside, CA | Designing Teacher: Tiffany Arnaldo
In Oceanside Rising students first identify problems in their community that will then serve as the backdrop for learning the necessary mathematical skills and answering the following essential questions:
How might we use mathematics to solve real problems in our communities?
How can we inspire students to solve problems and bring change to their community?
How can we make our voices heard to spark the change needed?
Academic Skills and Content: Using systems of inequalities, students bring awareness to local issues by creating a city map with the affected areas shaded. Using geometry and constructions, students design and create decals that bring awareness to the issues they care most about.  The project culminates in a community presentation bringing awareness to their concerns through their work.
Final Products: a city map of community problems, and decals designed to raise awareness of specific local issues.
Suggested Duration: one semester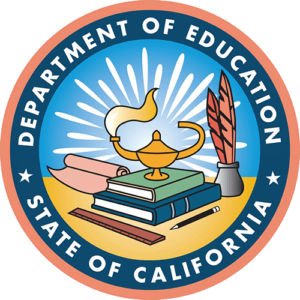 Created with the support of the California Department of Education California Career Pathways Trust
Core Practice 1: Launch (provide inspiration)
X
Core Practice 1: Launch (provide inspiration)
The launch of any project is often said to be a make or break moment.  In this project, students were first asked to performing a random act of kindness followed by a class discussion about the difference it made in someone's life.  Students then began to think about their communities and identify both strengths and problems within. I would not say this launch was powerful for the students. The excitement and engagement for this project grew as they began learning about creative changemakers.  These daily short videos, shown in the first two weeks, were most impactful. They sparked students imaginations and got them dreaming big! That is the key to the launch of this project.
Core Practice 2: System of Inequalities (Visibility Leads to Value)
X
Core Practice 2: System of Inequalities (Visibility Leads to Value)
Having a student centered classroom means you must make student work visible, not teacher work.  In mathematics students are often not given opportunities to create meaningful, display worthy work.  This project is more than the mathematics. Students are asked to grapple with what is happening in the world around them and talk about what matters most to them.  Students first create a system of inequalities challenge as a way to bring awareness to their issue by highlighting an area on the city map. This relevant and meaningful work demands visibility outside of the classroom for students to extend their conversations beyond the four walls and see that their voices can have an affect. The geometry unit, integrated into the second phase of the project, allows student to extend their voice even further, through their own decal designs.
Core Practice 3: Exhibition
X
Core Practice 3: Exhibition
Exhibition is the time for students to show off their work and demonstrate all they have learned.  It is important to provide students with multiple chances to grow and become more comfortable in their presentations.   During this project students first began talking to their peers about the community problems by using the interactive display outside of the classroom.  This informal manner allowed them to show off their work and get comfortable presenting their ideas. Prior to the public showcase, students presented their work to some upperclassmen in a gallery style fashion once again building their confidence.  This building of different presentation types was intentional and helped the students enjoy their public presentations to the incoming freshman families.
More
Math PBL Essentials
:
---