El Noticiero Escolar
James Lick Middle School, San Francisco, California | Designing Teacher: Heidi Avelina Smith
In the El Noticiero Escolar project students formed an editorial committee for their own newsroom, and researched and reported on three themes: one investigative report (expository writing), one opinion piece on a topic of their choice (persuasive writing), and one book review for their final publication. Throughout project students conducted Close Reading and Analysis of Multiple Complex Texts Read, annotating, and synthesizing information to formulate a central argument. They developed media literacy skills, as well as effective communication skills for collaboration and production of a joint project with multiple components. They also honed their public speaking skills for clarity and elaboration during their newscasts.
Final Products: students collaborated with 826 Valencia, a nonprofit focused on writing by young people, to publish a podcast, a written magazine/newspaper, and a TV news segment. Their final work was critiqued by a panel of community members during a whole school academic exposition night. After appropriate revision, the final project lives as a source document in our school site library and in our shared homeroom news folder.
Suggested Duration: 9-12 weeks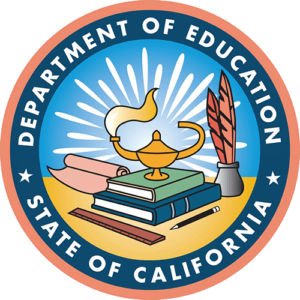 Created with the support of the California Department of Education California Career Pathways Trust
Final Products: What the Students Made
X
Final Products: What the Students Made
Students collaborated with 826 Valencia, a nonprofit focused on writing by young people, to publish a podcast, a written magazine/newspaper, and a TV news segment. Their final work was critiqued by a panel of community members during a whole school academic exposition night.
You can see the TV news segment to the left of this text, and find the magazine in the "Resources" section below.
You can also hear all the podcasts by visiting here and here.
Core Practice 1: Co-design
X
Core Practice 1: Co-design
This project arose from classroom discussions. By choosing to listen to the outrage of my students in response to a lack of critical information and dialogue in our school community around current political events, I decided to co-design the project with them.  Driven by our students' passion around this issue and their fascination with our daily news reporting segment from CNN10, we began to discuss how to get the "right information" out there, how to find out what was really going on, how to inform our community. Our classroom conversations fortified their sense of leadership and empathy, bringing the importance of student knowledge from the margins to the center. Students identified their desire to "report the news" and we worked together to determine the elements of an effective news story and develop their media literacy skills. In their News Editorial teams, they prioritized themes for reporting based on a group interest inventory, categorizing the information, thinking about text accessibility, and developing Essential Questions to drive their research. The director of the editorial team then met with me (the officer in chief of the newsroom) on a weekly basis to determine the direction of the next week's instruction. These discussions highlighted the Important resources and lessons we needed to continue to inform the work.
One of the most important elements of this project was its adaptive and flexible nature. The co-design model of this project took the authority from the hands of the teacher and placed it squarely in the hands of the students. The power dynamic in our classroom shifted, and along with it all of the students' assumptions about who holds knowledge. In the end, the most important lesson was one based on action in response to injustice. My students began to answer the question:  What do we do with our outrage? How can we use our voice for empowerment?
Core Practice 2: Collaboration
X
Core Practice 2: Collaboration
This project provided students an authentic opportunity to make the task meaningful and students were justifiably motivated to work together to find a solution. Students generate the norms and expectations for collaboration and they are inclusive of the voices, expectations, and experiences in the room. By practicing with multiple low stakes opportunities for teamwork, students discover their individual strengths and identify on their own what each member can bring to the team as a whole. The overall message was always, we as a community do not leave anyone behind. Taking time to have discussions around what this meant while working as a team included being transparent about our identities, talking about and naming intersectionality, and thinking about how our identities shape our expectations and experiences of those around us.
In this project students formed their own newsroom editorial teams to oversee every step of the publication process. Within their teams, their managerial groups had a director for all components of the publication, from editing, to graphic design, to photojournalism. All decisions were made within the group's decision-making body. Within each group each student had one particular task they made all final decisions on. Each group was encouraged to use our class norms as an example, but form their own norms, and determine how they would make decisions. Most group opted for a majority vote for decision making, but one group decided on a consensus model.
Core Practice 3: Critique
X
Core Practice 3: Critique
My students benefit from multiple opportunities for critique, reflection, and revision with a variety of stakeholders. Because of this I connected my students with community partners,  and invited a professional journalist to model presentation and critique; I specifically sought out professionals who shared my students' cultural/linguistic background. The critique model I used in my classroom had a ripple effect: moving from personal reflection to peer, expert, teacher/mentor,  and a final family/community critique during their Academic Exposition night.
With the Family Exposition Night, students had an opportunity for meaningful feedback and critique. Rather than use this night as an endpoint, we took the opportunity to engage our families in a critique protocol, getting valuable input for revision of their final projects which were later published for our whole school community. By incorporating regularly scheduled and protocol based opportunities for reflection, critique, and revision students saw them as essential components of the project and were active participants in workshopping their writing. Critique was most successful when there was clarity of group norms, expectations for collaboration, and a variety of structured talk protocols. Critique is essential to solidify students' understanding that "Beautiful Work" has purpose; emphasize process over product.
More
Spanish PBL Essentials
:
---