Ditch The Plastics
Cheltenham High School, Wyncote, PA | Designing Teacher: Linsa Sunny
In the Ditch the Plastic Project, students study the environmental consequences of single-use plastics and design empathy-led solutions to reduce their fellow students' dependence on plastic. In the first year that I did this project, students "upcycled" waste materials into items that ranged from teddy bears to skateboards. This year, the plan was for students to run a campaign in their school and local community to educate others on the effects of plastic pollution, and help others commit to making long term single-use plastic use changes – and then reflect on the campaign's successes and failures and share their findings with local activists. Unfortunately, the school was closed due to Covid-19 before the "second year" version took place.
With that in mind, this "toolkit" includes both material from the first year of this project, and the changes I made to it for the second iteration.
Key Academic skills & Content: Students gain scientific investigation skills including how to gather and interpret data, explain and create models for scientific phenomena and design, evaluate and refine a solution for reducing the amount of plastic waste generated.
Students will be able to:
Conduct an investigation into the types and quantities of plastic waste in the community
Investigate the effects of plastics and microplastics on the natural environment
Observe and describe the physical and chemical changes to the Earth and biological species caused by plastic materials
Final product(s):
School-wide Campaign

Campaign Results Presentation to Local Community Members

Large Display made out of recycled plastic to hang in local university
Suggested duration: 6 weeks
This project was created with the generous support of the Avalon Foundation.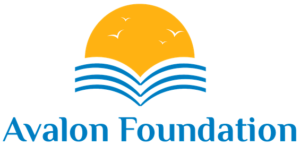 Final Products: What the Students Made
X
Final Products: What the Students Made
In the first year of this project, each student group "upcycled" waste material into a different product of their choice. They varied from bowties and teddy bears made from old fabric to koozies made from a yoga mat. Other final products included: shrinky-dink keychains, a longboard skateboard, coasters, reusable shopping bags made from single-use plastic bags, and a piggy bank made from a plastic bottle. Students created small business groups to create and market their products together. We exhibited by selling our wares at a farmer's market.
Although this project culminated in a successful and real-world exhibition, there was one big shortcoming that I wanted to address in year two": the wide range of "upcycled" products that students were designing and producing made it difficult to track the progress of individual students.

With this in mind, I streamlined the project down to two final products:
The first final product I planned was a large mural or 3D display made from recycled plastic goods, depicting ocean life that is affected by plastic pollution. This display was to be housed at the Arcadia University Student Center. The second final product was a school wide campaign to reduce plastic use, followed by a presentation at Arcadia University for community members, reporting on both the community's plastic use and the effectiveness of the campaign itself. .
Core Practice 1: Project Launch
X
Core Practice 1: Project Launch
Having a successful project launch is key to an effective project. Launch can be fun and should be based on students' interest.
In "year 1", when the project focused on "upcycling", we launched by having students put on a fashion show. We gave them limited time to repurpose a consumer waste item into something new. Then, we turned the school auditorium into a runway for the show. This built interest, built community, and gave students a taste of the work they would be doing, now to a much higher standard, throughout the rest of the project.

In year 2, which focused on reducing people's dependence on single-use plastic, we planned to launched the project by having students carry around trash bags for a week, carrying around all of their (non-food) trash for a week. This was designed to make students aware of the huge quantity of waste they were creating all the time, in order to build a sense of urgency for the rest of the project.

Core Practice 2: Authentic Purpose
X
Core Practice 2: Authentic Purpose
Students feel empowered when they are grappling with real world problems that don't seem to have a simple yes or no answer. The Ditch the Plastics Project focuses on the ever-growing problem of consumer waste and plastic pollution in the ocean. This is an issue that my students know adults in the "real-world" are trying to fix and one that they are already a part of. It helps keep students engaged when they know they are contributing to the work of professionals and impacting the world.
In this project, students are able to engage directly with their community and brainstorm ideas about how to get their peers and adults in the community to take action. They also are creating a permanent feature at a local university that many others will continue to see long after this project is completed. Having meaningful final products like these can lead directly to better outcomes for students.
Core Practice 3: Community Partners
X
Core Practice 3: Community Partners
In year one of this project, we partnered up with the Glenside Farmers market to showcase and sell our upcycled merchandise. Our community partners not only gave us a real-world connection for the final products, they also provided a hard deadline that helped keep students on track.
Having an exhibition in the community gave students the opportunity to publicly share their learning and spread awareness into the community. Many members of the Glenside neighborhood told us they visited the farmers market that day specifically to check out our booth. The organizers of the farmers market were enthused to find out that we were interested in joining and even invited us to host a table for future events.
Community partners are a vital asset to any project and naturally make the project feel more authentic to students. Most of the time, organizations in the community are just waiting for school groups to reach out.
Although it takes a lot of time and effort to coordinate these connections, they are more than worth the extra work in the long run.
More
science PBL Essentials
:
---